IN8 SLATE IS A REVOLUTIONARY VISUAL INVESTIGATIVE  APPLICATION THAT ENABLES YOU TO CONFIDENTLY TELL THE STORY OF THE INVESTIGATION
USERS
Forensic accountants, private investigators, auditors, law enforcement, attorneys, and more.
EVIDENCE MANAGEMENT
Import, analyze and manage evidence digitally, and produce reports that are easily understood.
RELATIONSHIPS
Create and define relationships with layers of information that help you better understand your data.
We're focused on empowering investigators to be more efficient and productive. Our USER-friendly application leverages modern technology AND INTUITIVE DESIGN to help users manage and make sense of investigative data AND EFFECTIVELY COMMUNICATE THE FACTS OF THE INVESTIGATION TO A HUMAN AUDIENCE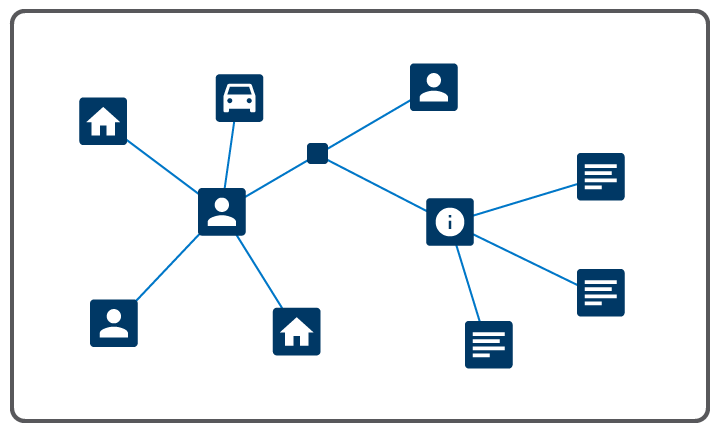 Our Canvas is an interactive workspace where you can create visual representations of your investigations.  Quickly drag-and-drop objects to the Canvas, create and qualify the relationships between them.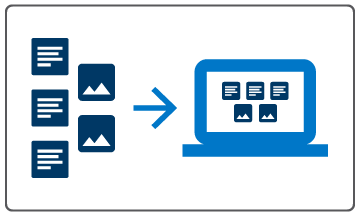 Quickly import evidence using our intuitive import wizard. Analyze and manage evidence within our application. Easily view evidence files in our Document Viewer. Unique evidence identification numbers are applied to all imported evidence.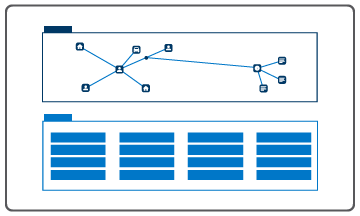 Objects added to the Canvas are also viewable in a Table format. Data in the Tables tab can be sorted and filtered. All tables can be exported to Excel for use there.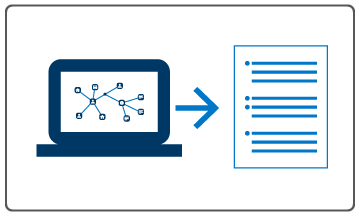 Facts and their supporting evidence can be exported to a linked investigation report. The report includes the fact text, and references to evidence items by their unique identifiers.
Create multiple workspaces. Export your Canvas to PDF. Move and dock panels and multiple monitor functionality.  Advanced integrations allow for automatic de-conflict and query, both by the user and by enterprise data scientists and analysts.